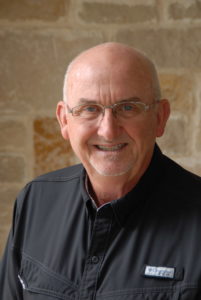 I became Pastor of NCC on September 1, 1987. After 31 years as Pastor, I transitioned to Teaching Pastor on September 9, 2018.
It has been my greatest joy to see lives changed through the power of the name of Jesus and the Word of God. I have great expectation for the continued expansion of the Kingdom of God in the Lampasas area through NCC. I have the joy of proclaiming the matchless truths of the Gospel of Jesus Christ and the Kingdom of God. I continue to stand in awe of the majesty, goodness, love, and revelation of God.
As Teaching Pastor, I hope to continue to fulfill the word that stood off the page of my Bible early in ministry: "Go, stand, and speak all the words of this life" (Acts 5:20).
Family: I married Connie Bearden on July 6, 1973. We have two married daughters: Stacy Martin and husband Shannon; Shelly Mulcahy and husband Jeremy. We have also been blessed with nine grandchildren.