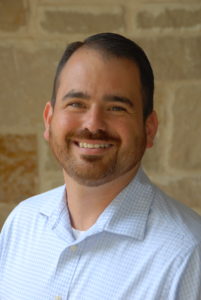 I joined the NCC staff in August of 2015 as Executive Pastor. Prior to that I served as an Associate Director for AIG. All together I was in the information technology field for over 15 years. I also served as a full time youth pastor from 2002 to 2004. My wife Candy and I have always been active in the church and have volunteered in every area of ministry.
God called me to be a pastor at the age of 13. Then He took me on a 26 year journey that led my family and I to NCC. In September of 2018 I stepped into the role of Senior Pastor. It is my heart to follow Christ wherever He leads and to equip the saints for the work of the ministry (Ephesians 4:11-12). We are so excited to serve alongside you here at NCC!
Family: Married Candice Franklin June, 12th 1999
Two daughters: Abby: Attending University of Texas at Dallas and Allison: Graduating High School in 2024.
Favorite Bible Verse: Philippians 1:6 – Being confident of this very thing, that He who has begun a good work in you will complete it until the day of Jesus Christ. He will complete the work He started in you! Praise God!