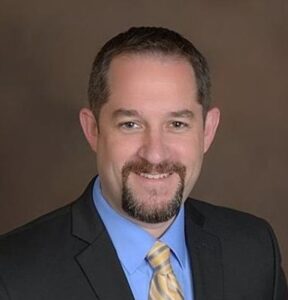 My family and I have been attending New Covenant Church since 2010. We love it here! We are so blessed to be a part of such a wonderful family of believers. My wife and I both accepted Jesus Christ as our Lord and Savior at a young age. Our family seeks the Lord daily. We are blessed to live in Lampasas, and we are eager to know, hear, and respond to Jesus Christ.
My wife Jennifer and I have four children – Caleb, Emily, Jonathan, and Noah. Jennifer teaches in our Sunday morning children's ministry. She and I are also a part of the New Covenant Ministry Team. Our family enjoys spending time together and ministering to others. We are also very active in our children's sports and educational activities.
We originally moved to Lampasas, TX, in 2010, when I was hired as the Principal at Hanna Springs Elementary. Currently, I serve as the Assistant Superintendent for the Lampasas Independent School District. My family and I are thankful to be a part of New Covenant Church, and we pray continued blessings over the Lampasas community.
"They who wait for the Lord shall renew their strength; they shall mount up with wings like eagles; they shall run and not be weary; they shall walk and not faint." – Isaiah 40:31