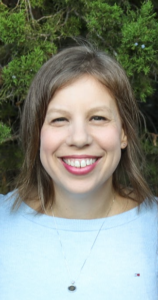 Children's Church Director
I joined the NCC staff in August of 2019 as the Children's Director. Prior to that I served as a volunteer in different areas of Children's and Nursery ministry.
My family and I moved to Lampasas in August of 2015 when my husband came on staff at NCC. My husband and I served as volunteers for many years at Trinity Fellowship Church, Amarillo in the areas of Nursery, Children's, Youth, and various adult ministries.
I love working with kids and it has been so much fun starting our SHINE puppet show and skit ministries!
I continue to work for Turnkey Computer Systems based out of Amarillo, TX. I have been with them for a total of 13 years.
Favorite Bible Verse: Romans 8:38-39: 38 For I am sure that neither death nor life, nor angels nor rulers, nor things present nor things to come, nor powers, 39 nor height nor depth, nor anything else in all creation, will be able to separate us from the love of God in Christ Jesus our Lord.