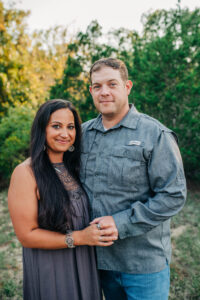 Brandon attended Colorado Christian University where he studied Music in 2009. He also completed his Fire Fighter and Paramedic certifications in 2016. Brandon and his family have been attending NCC and serving on the worship team since 2011.
In 2020, Brandon stepped out in faith and accepted the position of Worship Pastor at NCC. He continues to serve the community of Killeen as a Fire Fighter/Paramedic.
"It is my hope and desire to help foster an atmosphere of worship at NCC that transcends into all areas of our lives."
Family: Brandon and his wife Amanda have four amazing children: Sophia-Belle, Eliana-Kate, Hezekiah-Jax, and Maverick-Sterling.